The Covid-19 pandemic saw certain markets, such as those for anaesthesia and respiratory devices, grow last year, while many other markets stagnated or saw a huge decline. The dental devices market, however, is projected to make a strong recovery this year.
There are various factors contributing to this recovery. With the pandemic situation steadily improving as populations become vaccinated, we are seeing more investments being made in many markets. The dental devices market stands out due to the strong increase in acquisitions.
According to GlobalData's deals database, there have been 14 dental-related acquisitions completed so far in the first half of the year, compared to just eight acquisitions in the second half of last year. At the time of writing, there is still another month to go before we reach the end of the first half of the year, which could mean more deals are yet to come.
Some notable acquisitions include Dentsply Sirona, which acquired Datum Dental in January to expand its implants segment. More recently, in April, National Dentex Corp acquired Dental Services Group in a bid to create the largest dental lab network in North America.
The strong number of deals within the dental devices segment in the first half of the year will contribute to the resurgence of the market. The global market value for dental devices this year is estimated to be $20.5bn, up significantly from $13.2bn last year.
Free Report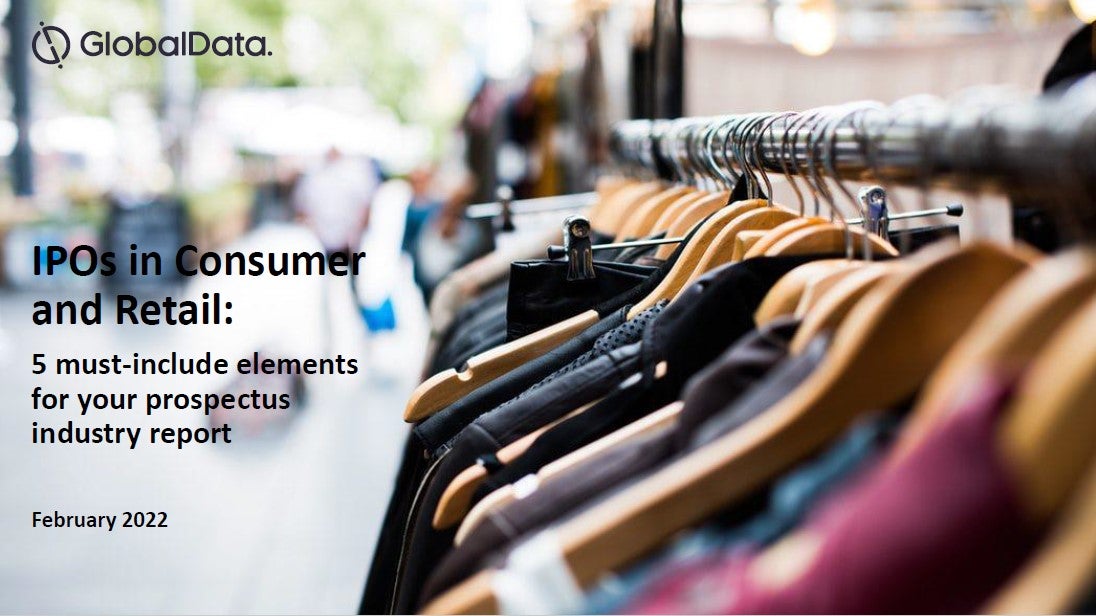 What's missing from your IPO industry assessment?
IPO activity all but stopped in 2020, as the investment community grew wary of the effects of COVID-19 on economies. No matter how deserving a business was of flotation, momentum was halted by concerns of when a 'new normal' of working patterns and trade would set in. Recently, sentiment has changed. Flotations picked up again during the second half of 2021, and now in 2022 the mood is decidedly optimistic. Business leaders have their eyes on fast rebounding economies, buoyant market indices and the opportunity once again to take their businesses public. As a result, global IPOs are expected to hit back this year. With GlobalData's new whitepaper, 'IPOs in Consumer and Retail: 5 must-include elements for your prospectus industry report', you can explore exactly what is needed in the essential literature. GlobalData's focus lies in the critical areas to get right:
Macroeconomic and demographic environment
Consumer context
Industry environment
Competitive environment
Route to market
Interested to learn more about what to include in your IPO Industry Assessment report? Download our free whitepaper.
by GlobalData