As businesses reopen and travel restrictions ease worldwide, countries have started launching digital contact tracing apps with the hope of reducing future Covid-19 outbreaks. Different approaches to testing criteria and data processing have led to concerns regarding usage and user privacy, raising questions about the widespread adoption and efficacy of these apps.
On 2 June, France released StopCovid, its digital Covid-19 contact tracing app based on a homegrown framework. Similar apps that are based on a framework jointly developed by Apple and Google have recently been launched in Switzerland and Italy. Governments hope that these apps and others like them, including ones in development in the UK and Germany, will help contain future Covid-19 outbreaks.
The apps rely on Bluetooth signals to track both the user and people the user has been in prolonged contact with via an exchange of anonymous identifier keys between their devices. If the user later tests positive for Covid-19, they can have their phone notify those they had been in contact with over the past few weeks using the stored identifier keys. The notifications may prompt recipients to get tested or enter quarantine, limiting the spread of the virus.
Countries have implemented these frameworks in different ways, leading to criticisms. For example, the app being developed in the UK relies on self-diagnosis via questionnaire rather than lab tests to identify positive Covid-19 cases. This has led to concerns that the app may be abused or have a high false-positive rate, desensitising users to alerts. Additionally, some apps use a centralised public health server to process the collected data instead of a decentralised approach that processes the required data on each user's phone. Privacy advocates have warned that centralised processing may compromise user anonymity, especially if location data is tracked as it relies on the cybersecurity of a single organisation.
As a result, the major obstacle to the adoption of these apps is convincing an increasingly privacy-conscious public to download and use them. According to a survey conducted by Odoxa for France Info Radio, less than half of the French population would be willing to download such an app. Health experts have said that contact tracing apps would need to be used by nearly 60% of the population to effectively suppress the virus. However, a report published by the University of Oxford on their website suggests that fewer downloads would still reduce Covid-19 infections with one infection avoided per one-to-two downloads.
The positive reception to the contact tracing apps may signal increased consumer willingness to shift to a decentralised, inter-connected healthcare system that uses smartphones and wearables as mobile medical devices. There are already over two billion smartphone users worldwide. Using built-in biosensor features and other attachments, they can function as remote patient monitoring devices, a market that GlobalData expects to grow from $537.5m in 2019 to $645m in 2025. Additionally, this ensures a large potential customer base for health and fitness apps, both on smartphones and wearables.
As current disruptors, Apple and Google's experiences working on the contact tracings apps may help them gain market share from the established players in the mobile health space.
Free Report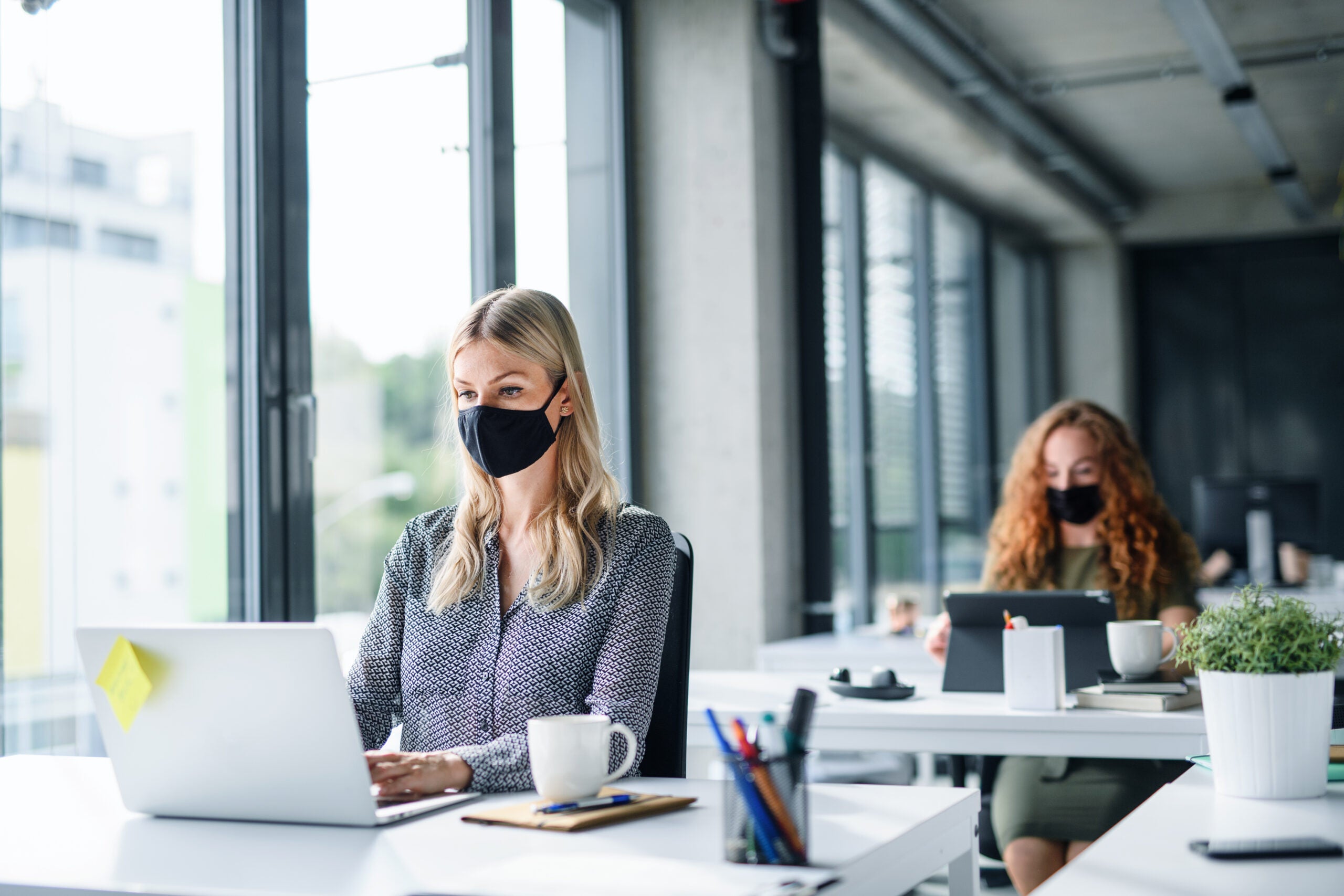 Navigate your business through the 'new normal'
COVID-19 continues to dominate headlines the world over. It has already affected our lives forever. The way we work, shop, eat, seek medical advice, and socialize will all be different in the future. Quite how different remains to be seen, but all industries must plan for multiple eventualities.
Faced with an explosion of conflicting information on how to plan and implement successful recovery strategies, decision-makers are in dire need of a single, reliable source of intelligence. 
GlobalData's COVID-19 Executive Briefing gives you access to unparalleled data and insights to successfully navigate the uncertain road to recovery across the world's largest industries. Understand every aspect of this disruptive theme by delving into:
 COVID-19 infection update, with statistics on the spread, testing by country, as well as the latest data on vaccines and therapeutic developments

 
Economic impact overview, covering stock market indices, GDP, unemployment rates, policy responses & GlobalData's economic recovery scorecards

 

Sector developments, with access to sector insight summaries, cross-sector indices and the leaders and laggards in each industry vertical

 
Whatever your company's imminent strategic plans, the long-lasting impact of COVID-19 must not be overlooked. Find out how to futureproof your business operations – download our report today.
by GlobalData