Switzerland-based medical devices maker Biosensors International Group has completed the acquisition of substantially all assets of Spectrum Dynamics, a provider of functional assessment technologies, for $51m.
The acquisition deal also has potential earn-out payments upon the fulfilment of certain performance criteria.
As part of the deal, the two companies will establish a joint venture to develop non-cardiac products.
Biosensors expects the deal to have little impact on its financial results for fiscal 2014, with the potential to be moderately accretive to its earnings in the following financial year.
Spectrum Dynamics co-founder and chairman Professor Shlomo Ben-Haim said that the company's advanced imaging systems will facilitate doctors to more effectively establish the appropriate course of treatment for their patients.
"By becoming part of Biosensors' growing family, we hope to actively contribute towards its future growth potential by exploring more opportunities and applications together for better diagnostic solutions for patients," Ben-Haim said.
"As part of the deal, the two companies will establish a joint venture to develop non-cardiac products."
Biosensors CEO Dr Jack Wang said that with substantially all assets of Spectrum Dynamics under the ownership and management of Biosensors, the company is well-positioned to further increase its presence in the global cardiovascular interventional field with this cardiovascular diagnostic technology.
"Together, we will continue to expand Biosensors' product offering and build the company into a world class medical device enterprise," Wang said.
Spectrum Dynamics, founded in 2004, has more than 70 issued and pending patents.
ISO-certified Spectrum Dynamics has products that are approved for sale in markets including the US, Japan, Europe and Canada, while additional approvals in the other key markets are pending.
One of the products is its D-SPECT cardiac imaging system, which lays the foundation for its next-generation cardiac clinical protocols that provide new diagnostic information and treatment strategies to interventional cardiologists.
Free Report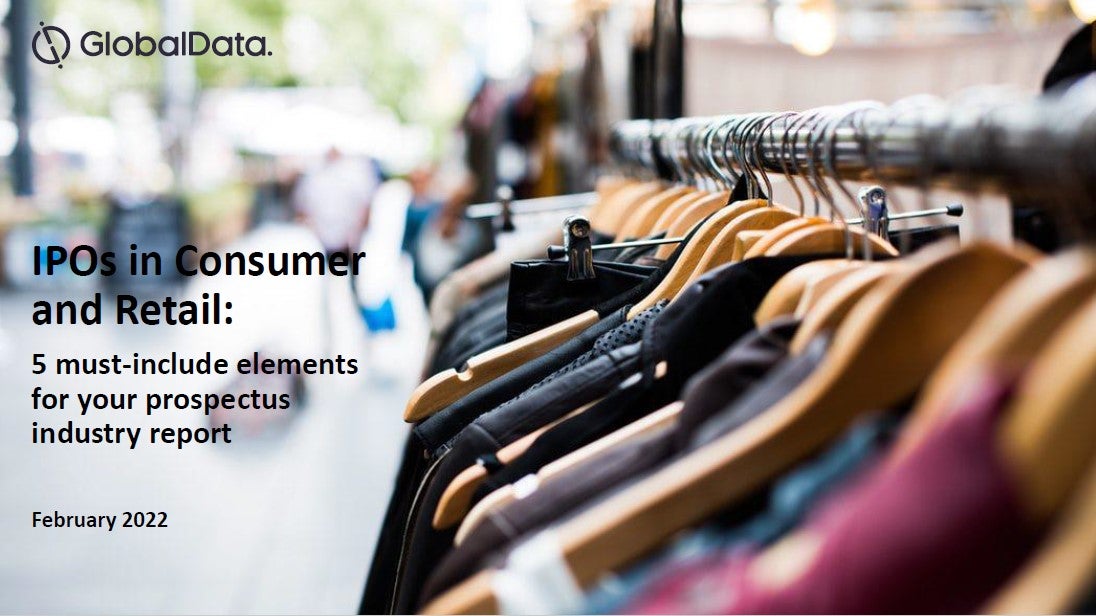 What's missing from your IPO industry assessment?
IPO activity all but stopped in 2020, as the investment community grew wary of the effects of COVID-19 on economies. No matter how deserving a business was of flotation, momentum was halted by concerns of when a 'new normal' of working patterns and trade would set in. Recently, sentiment has changed. Flotations picked up again during the second half of 2021, and now in 2022 the mood is decidedly optimistic. Business leaders have their eyes on fast rebounding economies, buoyant market indices and the opportunity once again to take their businesses public. As a result, global IPOs are expected to hit back this year. With GlobalData's new whitepaper, 'IPOs in Consumer and Retail: 5 must-include elements for your prospectus industry report', you can explore exactly what is needed in the essential literature. GlobalData's focus lies in the critical areas to get right:
Macroeconomic and demographic environment
Consumer context
Industry environment
Competitive environment
Route to market
Interested to learn more about what to include in your IPO Industry Assessment report? Download our free whitepaper.
by GlobalData