Ares Genetics, a unit of molecular diagnostics developer Curetis, has secured funding from the Vienna Business Agency to support the development of an artificial intelligence (AI)-based diagnostic test called ARESupa.
The ARESupa Universal Pathogenome Assay is being developed to detect infection-causing pathogens and related antibiotic resistance.
It will combine next-generation sequencing (NGS) technology with the company's AI curated genetic pathogen and antibiotic resistance (AMR) reference database, ARESdb, to interpret results.
The test is part of the company's TRIPLE-A (Assay Development and Artificial Intelligence to Diagnose Antibiotic Resistant Infections) development project, which is estimated to span over 2.5 years and cost approximately €1.3m.
Ares Genetics intends to design the test to detect nearly all types of pathogens and associated drug resistances using any native patient sample. Development of the assay was initiated in September last year.
"We are combining NGS technology and advanced data analytics based on our ARESdb database."
The company will use the fresh funds to create a laboratory prototype of the AI-based diagnostic test.
It is building a dedicated research and development (R&D) and diagnostic service laboratory, dubbed ARESlab, in Vienna, Austria, to support in-house test development and initial commercialisation in Europe.
Ares Genetics managing director and CEO Andreas Posch said: "We are combining NGS technology and advanced data analytics based on our ARESdb database, which already today allows for quantitative molecular prediction of antibiotic resistance with up to more than 98% accuracy."
Posch added that the company is looking to obtain venture capital funding in the US in order to further advance ARESupa development and commercial launch in the country.
Previously, Vienna Business Agency agreed to support the company's ARES&CO Pharma Partnering Program.
Under the programme, Ares Genetics collaborated with Novartis division Sandoz to develop a digital anti-infectives platform.
Free Report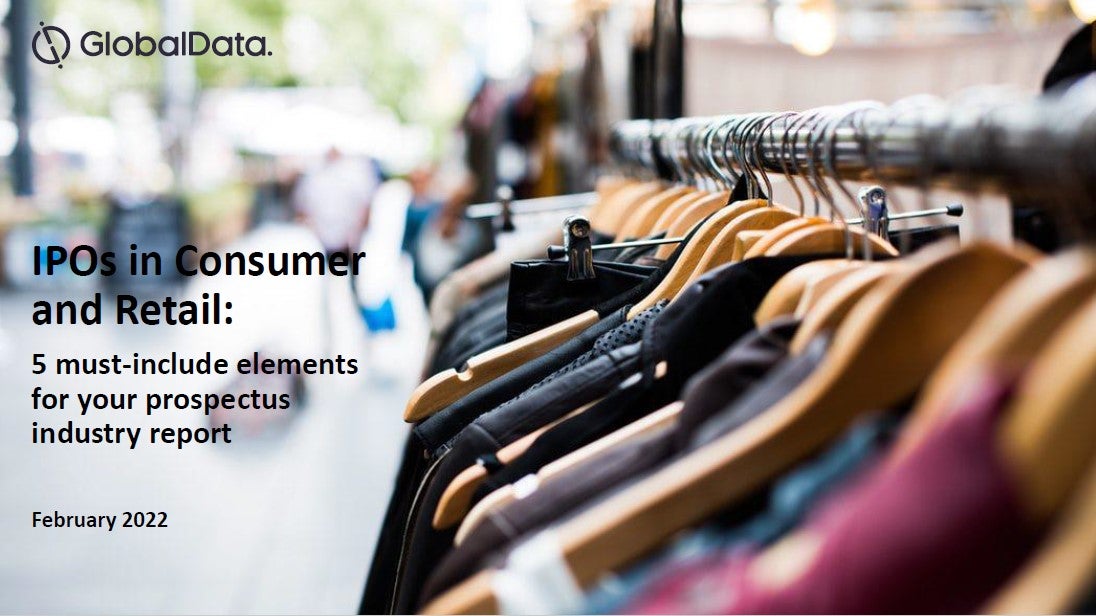 What's missing from your IPO industry assessment?
IPO activity all but stopped in 2020, as the investment community grew wary of the effects of COVID-19 on economies. No matter how deserving a business was of flotation, momentum was halted by concerns of when a 'new normal' of working patterns and trade would set in. Recently, sentiment has changed. Flotations picked up again during the second half of 2021, and now in 2022 the mood is decidedly optimistic. Business leaders have their eyes on fast rebounding economies, buoyant market indices and the opportunity once again to take their businesses public. As a result, global IPOs are expected to hit back this year. With GlobalData's new whitepaper, 'IPOs in Consumer and Retail: 5 must-include elements for your prospectus industry report', you can explore exactly what is needed in the essential literature. GlobalData's focus lies in the critical areas to get right:
Macroeconomic and demographic environment
Consumer context
Industry environment
Competitive environment
Route to market
Interested to learn more about what to include in your IPO Industry Assessment report? Download our free whitepaper.
by GlobalData