South Korean medical artificial intelligence (AI) provider Lunit has raised $61m in its pre-IPO fundraising round, which was led by major global healthcare investors.
The move comes ahead of Lunit's South Korean stock market (KOSDAQ) public offering early next year.
US healthcare investors Casdin Capital, HealthQuest Capital, and American Cancer Society BrightEdge joined the funding round.
Asia-based global healthcare investors NSG Ventures and Tybourne Capital Management also participated.
Healthcare growth equity firm HealthQuest Capital has invested $20m of the total amount.
In July this year, the company secured $26m investment from Guardant Health in a strategic funding round.
In total, the company has secured more than $135m in funding so far.
Lunit CEO Brandon Suh said: "It is a great pleasure to be successfully closing this round, consisting of major biotech investors. It is a result of hard work throughout the years to establish ourselves as one of the leading medical AI companies in the world.
"Our purpose of the last few investment rounds has been to find partners who would bring strategic value for our future endeavours. Through these partnerships we look forward to reinforcing our journey to conquer cancer through AI."
Founded in 2013, the company develops AI-powered diagnostic tools for detecting cancer. It also develops biomarkers for accurate prediction and guiding the patients who respond to specific cancer treatment.
Lunit INSIGHT MMG recently received 510(k) clearance from the US Food and Drug Administration (FDA) for detecting breast cancer.
The new AI solution accurately analyses mammography images to detect lesions indicative of breast cancer.
It also generates the location information of detected breast cancer in the form of heatmaps and outlines.
Free Report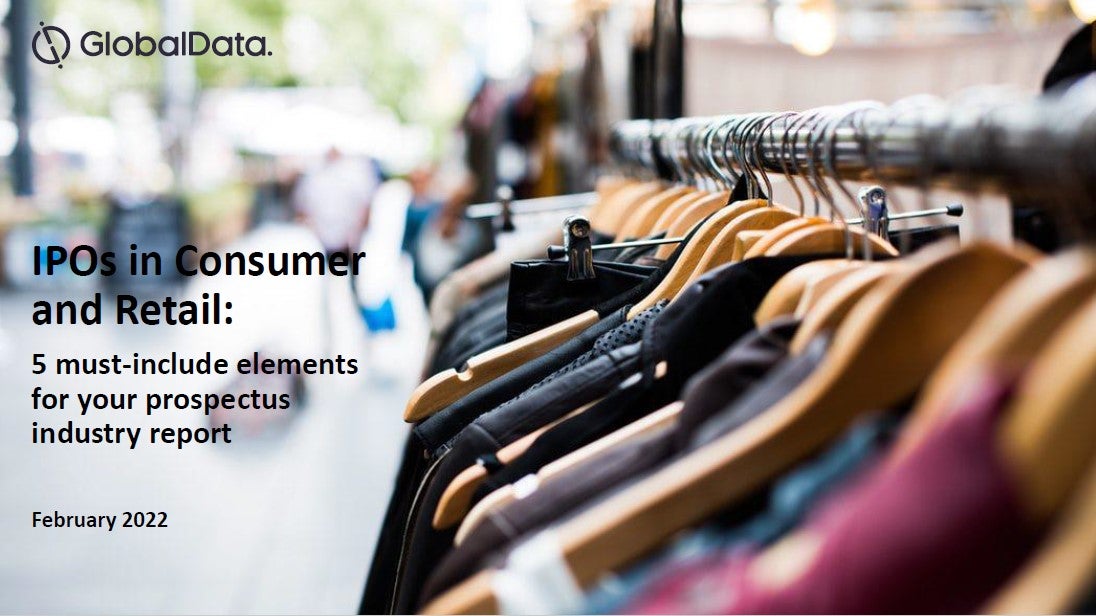 What's missing from your IPO industry assessment?
IPO activity all but stopped in 2020, as the investment community grew wary of the effects of COVID-19 on economies. No matter how deserving a business was of flotation, momentum was halted by concerns of when a 'new normal' of working patterns and trade would set in. Recently, sentiment has changed. Flotations picked up again during the second half of 2021, and now in 2022 the mood is decidedly optimistic. Business leaders have their eyes on fast rebounding economies, buoyant market indices and the opportunity once again to take their businesses public. As a result, global IPOs are expected to hit back this year. With GlobalData's new whitepaper, 'IPOs in Consumer and Retail: 5 must-include elements for your prospectus industry report', you can explore exactly what is needed in the essential literature. GlobalData's focus lies in the critical areas to get right:
Macroeconomic and demographic environment
Consumer context
Industry environment
Competitive environment
Route to market
Interested to learn more about what to include in your IPO Industry Assessment report? Download our free whitepaper.
by GlobalData