The US National Institutes of Health (NIH) has awarded a $6.2m contract to Xtrava Health to accelerate the launch of its SPERA COVID-19 antigen test.
This easy-to-use antigen test only needs shallow nasal swabs and delivers results in 15 minutes or less.
Currently, the test is being analysed in clinical trials for use in point-of-care settings.
Following these tests, the company plans to begin over-the-counter trials. Increased sensitivity will be achieved by combining the test with a smartphone app and portable digital reader.
Xtrava Health CEO Sameh Sarhan said: "We are honoured to be selected as part of the Rapid Acceleration of Diagnostics (RADx) initiative to help significantly increase the number, type and availability of Covid-19 tests, which is essential to a full reopening of the economy.
"For the point-of-care market, our ability to quickly deliver millions of easy-to-use rapid antigen tests should contribute to the overall effort, with a subsequent over-the-counter test that will further maximise the impact."
The contract was selected as part of the RADx programme after meeting the necessary milestones and having Xtrava Health's technology and scale-up plans examined by clinical, diagnostics industry and academic experts.
This included independent evaluation and validation of the analytical and clinical performance of the SPERA COVID-19 Ag Test by Emory University in the US.
Besides analytical and clinical trial costs, RADx is supporting the company's programme management and commercialisation efforts.
Xtrava Health has also collaborated with Japanese company Denka Corporation.
Denka develops and markets diagnostic tests in Japan, including multiplex QuickNavi-flu A/B rapid test and rapid antigen SARS-CoV-2 test.
Sarhan added: "The strength of this partnership will allow Xtrava Health to meet the current market demand while continuing to develop innovative diagnostics solutions."
"This includes our next-generation, consumer-facing digitally connected Covid-19 test and digital reader targeted for launch later this year."
Free Report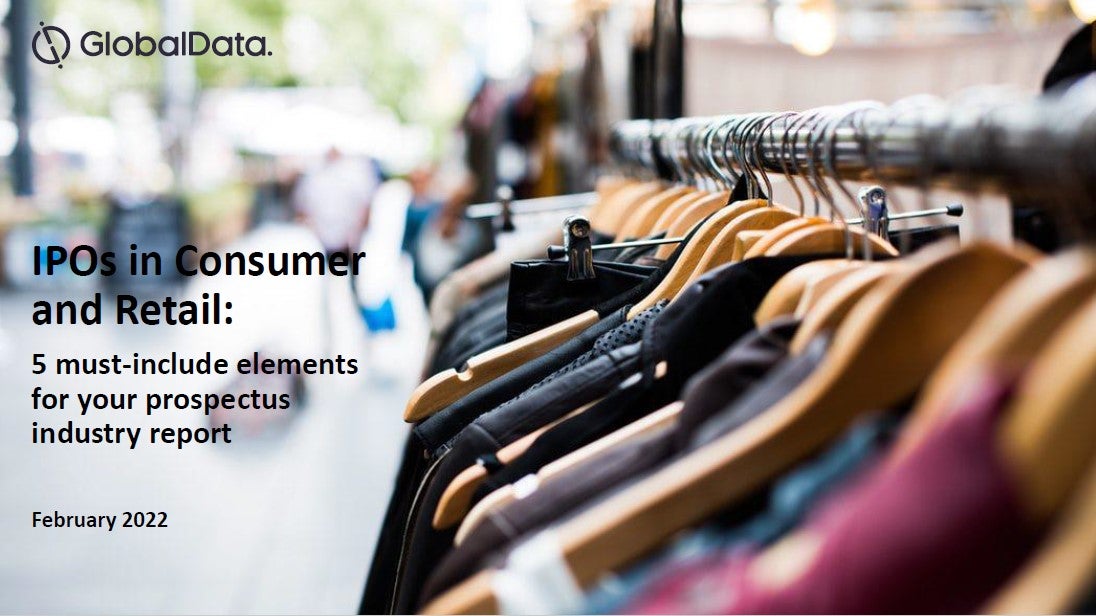 What's missing from your IPO industry assessment?
IPO activity all but stopped in 2020, as the investment community grew wary of the effects of COVID-19 on economies. No matter how deserving a business was of flotation, momentum was halted by concerns of when a 'new normal' of working patterns and trade would set in. Recently, sentiment has changed. Flotations picked up again during the second half of 2021, and now in 2022 the mood is decidedly optimistic. Business leaders have their eyes on fast rebounding economies, buoyant market indices and the opportunity once again to take their businesses public. As a result, global IPOs are expected to hit back this year. With GlobalData's new whitepaper, 'IPOs in Consumer and Retail: 5 must-include elements for your prospectus industry report', you can explore exactly what is needed in the essential literature. GlobalData's focus lies in the critical areas to get right:
Macroeconomic and demographic environment
Consumer context
Industry environment
Competitive environment
Route to market
Interested to learn more about what to include in your IPO Industry Assessment report? Download our free whitepaper.
by GlobalData