Merck (MSD) spinoff company, Organon, has concluded the acquisition of a commercial-stage medical device company, Alydia Health, for a total consideration of up to $240m.
Merck signed a definitive agreement in March to acquire Alydia Health on behalf of Organon for an upfront cash payment of $215m and a potential milestone payment of $25m.
Alydia received $50m of the upfront payment from Merck on the signing of the agreement, while the remaining $165m was paid by Organon at closing.
Earlier this month, Organon launched as a new company with a focus on women's daily health needs. It has a portfolio of more than 60 treatments and products.
Organon CEO Kevin Ali said: "Organon's acquisition of Alydia Health expands our portfolio into the medical device category and underscores our commitment to identify options for women's unmet medical needs.
"This acquisition brings us one step closer to our vision of a better and healthier every day for every woman around the world."
Established in 2010, Alydia Health works to prevent maternal morbidity and mortality associated with postpartum haemorrhage (PPH) or abnormal postpartum uterine bleeding.
A common complication of birth, PPH needs pharmacologic therapy in nearly 10% of mothers and may even result in hysterectomy and blood transfusions among other emergency interventions.
Alydia's portfolio includes a device called the Jada System, which helps to promote normal contractions of the uterus to prevent excessive bleeding post-childbirth.
In August last year, the device obtained 510(k) clearance from the US Food and Drug Administration, based on positive data from the pivotal PEARLE IDE study.
Alydia Health CEO Rob Binney said: "Alydia Health is thrilled to be joining a company that can help progress our founding vision through its commitment to listen to women, to understand her health needs and to bring forward more options."
Free Report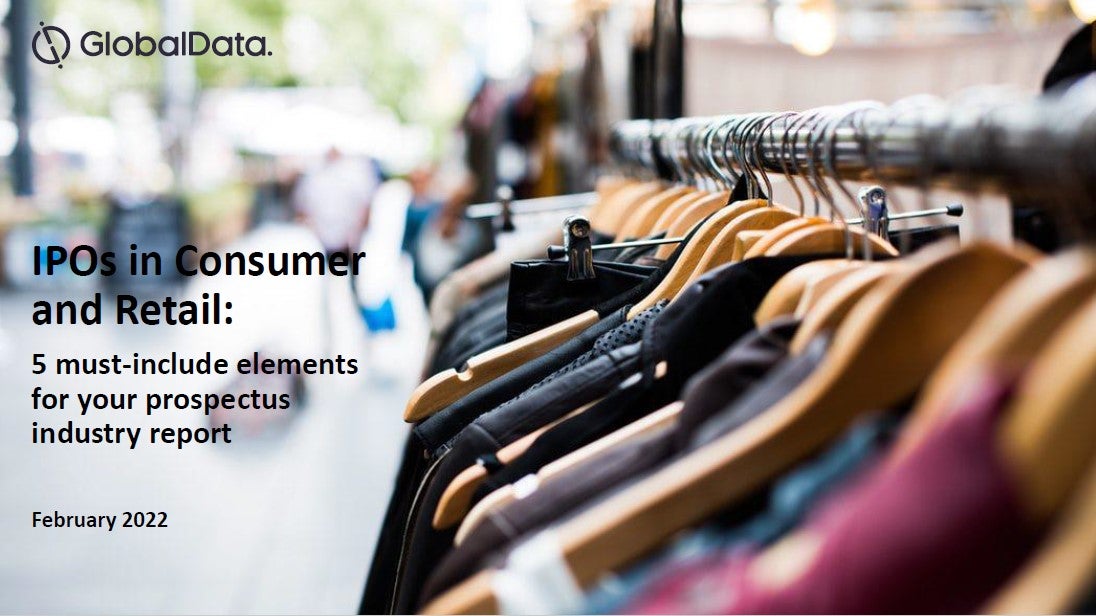 What's missing from your IPO industry assessment?
IPO activity all but stopped in 2020, as the investment community grew wary of the effects of COVID-19 on economies. No matter how deserving a business was of flotation, momentum was halted by concerns of when a 'new normal' of working patterns and trade would set in. Recently, sentiment has changed. Flotations picked up again during the second half of 2021, and now in 2022 the mood is decidedly optimistic. Business leaders have their eyes on fast rebounding economies, buoyant market indices and the opportunity once again to take their businesses public. As a result, global IPOs are expected to hit back this year. With GlobalData's new whitepaper, 'IPOs in Consumer and Retail: 5 must-include elements for your prospectus industry report', you can explore exactly what is needed in the essential literature. GlobalData's focus lies in the critical areas to get right:
Macroeconomic and demographic environment
Consumer context
Industry environment
Competitive environment
Route to market
Interested to learn more about what to include in your IPO Industry Assessment report? Download our free whitepaper.
by GlobalData