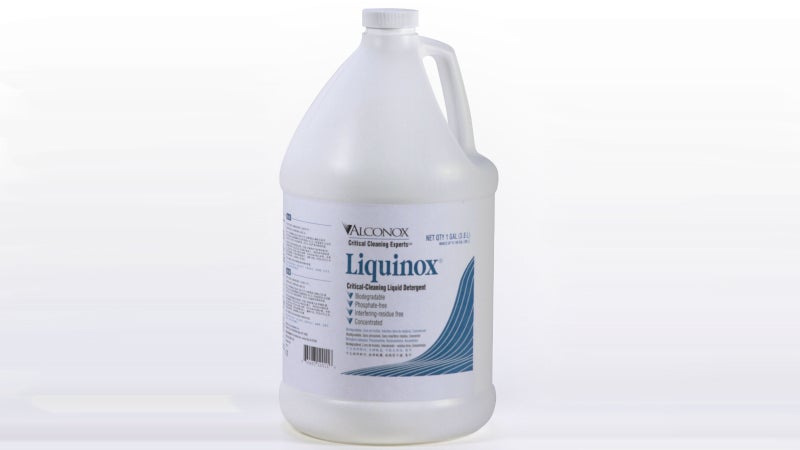 Liquinox is a concentrated, anionic phosphate-free detergent for manual and ultrasonic cleaning.
Free rinsing is recommended to provide reliable results without interfering residues. Extremely mild and completely soluble in hard and soft water, Liquinox is authorised by the US Department of Agriculture.
It is available diluted at 1:100 at a pH of 8.5.
We were asked the question: A number of your Tergazyme related TechNotes and recommendations include...