It has been an unremarkable year in terms of initial public offerings (IPOs) for the medical devices industry, with only 21 completed deals in 2017 at a total value of $1.19B, the lowest for the sector since 2012.
The largest deal saw OptiNose, a US biopharmaceutical company based in Pennsylvania, that has developed proprietary internasal drug-delivery devices for its medications for migraine and chronic inflammatory disease, raise $138M in its IPO that was announced in October.
Other notable deals included biopharma companies Erytech Pharma and Nucana Biomed, both of which manufacture companion diagnostics used to identify cancer patients who are suitable for treatment with their products. In terms of companies solely involved in medical devices, Sisram Medical, a manufacturer of medical aesthetic devices, and BGI Genomics, a diagnostics and research services provider, raised $114.5M and $80.1M, respectively.
Like most industries, the global financial crash of 2008 had a significant impact on the IPO market for medical device companies, with only 12 completed deals in 2008 and 14 in 2009, compared to an average of 40 deals across the previous four years. While the medical devices IPO market also struggled in 2012 with 22 deals at a total value of $692M, the total number and value of deals had since recovered to pre-crisis levels, with completed IPOs totaling over $2.3B in each of the past four years. 2017, therefore, marks somewhat of a down year for the medical devices IPO market. However, developments around one notable multinational may mean that 2018 will be a very different story.
This year's total could be dwarfed by a single deal next year, as Siemens plans to float its healthcare unit, known as Siemens Healthineers, on the Frankfurt Stock Exchange in H1 2018. The deal, which is expected to be worth up to €40B ($47B), will be the largest public offering in Germany since 1996, as reported by the Financial Times, and one of the largest in Europe in recent years.
Siemens Healthineers has had a strong year and would offer a low-risk opportunity to invest in an established major player within the medical technology space. From Siemens' perspective, an IPO of its healthcare division should be advantageous with regards to possible future acquisitions, as it looks to continue to transition away from imaging, Siemens' core business, toward other developing healthcare markets.
GlobalData's Medical Intelligence Center will continue to have news of this deal as it progresses through H1 2018, as well all other IPOs and financial transactions that take place within the medical devices space.
Free Report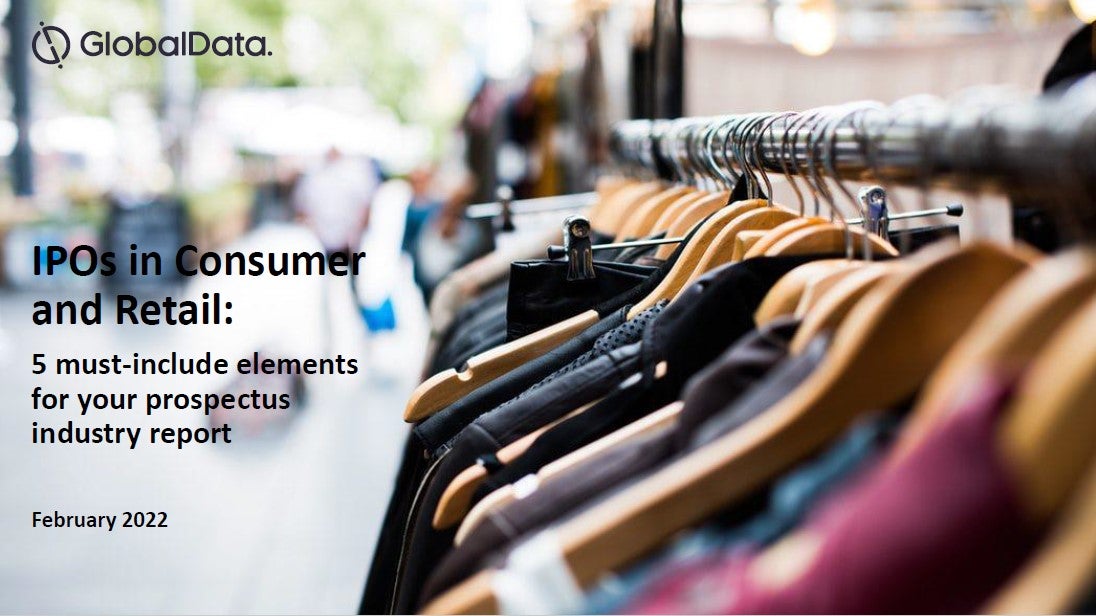 What's missing from your IPO industry assessment?
IPO activity all but stopped in 2020, as the investment community grew wary of the effects of COVID-19 on economies. No matter how deserving a business was of flotation, momentum was halted by concerns of when a 'new normal' of working patterns and trade would set in. Recently, sentiment has changed. Flotations picked up again during the second half of 2021, and now in 2022 the mood is decidedly optimistic. Business leaders have their eyes on fast rebounding economies, buoyant market indices and the opportunity once again to take their businesses public. As a result, global IPOs are expected to hit back this year. With GlobalData's new whitepaper, 'IPOs in Consumer and Retail: 5 must-include elements for your prospectus industry report', you can explore exactly what is needed in the essential literature. GlobalData's focus lies in the critical areas to get right:
Macroeconomic and demographic environment
Consumer context
Industry environment
Competitive environment
Route to market
Interested to learn more about what to include in your IPO Industry Assessment report? Download our free whitepaper.
by GlobalData